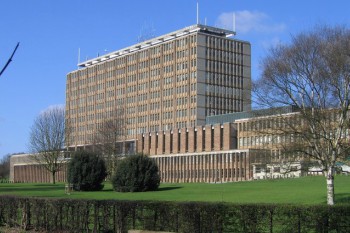 Norfolk County Council has outlined plans to save money by delivering services from fewer buildings.
The council has saved £334m since 2011, but still has to save a further £125m by 2021 because of the increase in demand on services and central Government cuts.
'One of the central parts of its plan is to close little-used buildings and to deliver services from a smaller number of premises known as council service points.
'We were elected on a manifesto to care for the county. That's what I'm determined to do,' said council leader Cliff Jordan.
'I believe in making the best use we can of the money we have. We're going to look at things like having children's centres and libraries and other services that could fit together well, based in the same buildings.
'Think about it – that's better for the public and will save money. But it's early days and we're gathering the evidence and talking to people first.
'I think we can save £125m – we're on track this year and next and our future plans should deliver the rest.'
The council is looking into offering a 'new deal' for families in crisis.
It is investing £12m-£15m in order to change how it works with troubled families. The aim is to intervene earlier to prevent children entering the care system.
The council also said it was looking at helping vulnerable adults to live independently so they could stay in their own homes.
It would be increasing the use of technology within the council and in frontline services, a council statement noted.
Photo: ©Graham Hardy