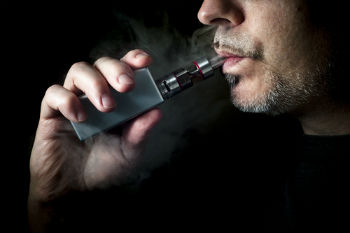 A deal between Birmingham City Council and a multi-national tobacco company to promote e-cigarettes has been branded 'a disgrace' by a government minister.
British American Tobacco linked with the council to present its vaping products to smokers as a way to kick the habit.
The council refused a request to present the agreement as a partnership, but the company nevertheless approached other local authorities citing its work with Birmingham.
The council told LocalGov it was now urgently reviewing the scheme to make sure it complies with local government guidelines.
Public health minister Steve Brine said: 'Stop-smoking services exist to save lives – it is a disgrace that British American Tobacco is seeking to exploit them for its own profit.
'I am committed to working towards a smoke-free generation – and councils play a vital role in this – but we have a duty to protect our public health services from the commercial interests of the tobacco industry."
A BAT spokesperson said: 'We understand the pilot scheme has been a huge success, with many participants making a switch from cigarettes, which is great news for them, public health and in line with government health policy.'
Birmingham City Council interim director of public health Becky Pollard told LocalGov: 'We remain committed to assessing the potential for e-cigarettes in our smoking cessation work but are now urgently reviewing this pilot scheme to ensure that in future this work complies with our commitments under the Local Government Declaration on Tobacco Control and the Framework Convention on Tobacco Control.
'Our aim is to support Birmingham smokers who wish to quit and we believe e-cigarettes have significant potential in our smoking cessation work.'