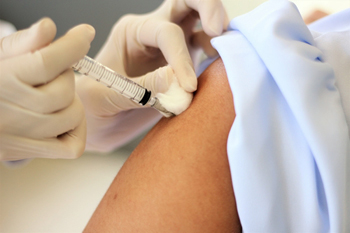 Moray Council will offer all its staff the chance to get the seasonal flu vaccination in a bid to reduce sickness absence and improve wellbeing.
The council said around a quarter of its workforce were not eligible to receive the free NHS flu vaccine so would offer those staff a voucher to get the jab. It will also be encouraging staff that are eligible for the free vaccine to have it done.
The council said colds and flu account for 5.46% of all staff sickness absence, costing more than £230,000 in 2019-20. The anticipated cost of the programme is £12,050.
Moray Council's corporate committee chair, Cllr Aaron McLean, said: 'We have a duty of care to council staff and with the expected rise in seasonal flu this winter, following a year of relatively low numbers during the COVID-19 pandemic, it's right that we do what we can to protect our workforce.
'Council staff have worked hard throughout the pandemic and taking up the offer of the seasonal flu vaccine will give everyone a better chance of staying well over winter and continuing those efforts.'