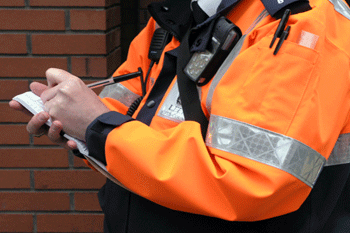 Colchester council is rolling out the use of body cameras for members of staff who deal with the public after a council employee was accused of assaulting a rough sleeper.
Zone wardens and Castle Park rangers will be equipped with body cameras this February following training and approval by the Information Commissioner's Office (ICO).
A member of the authority's staff was accused of 'kicking' a homeless person last December. However, an internal investigation found there was no evidence of anyone being mistreated.
The use of the new body-worn CCTV cameras will mean evidence will be readily available to the police in the event of any incident.
'The use of these cameras will help to ensure that, wherever possible, video and audio evidence is available to police and the courts in the event of any zone warden or park ranger being subject to incidents of physical or verbal abuse, threats or aggressive behaviour,' a council spokesperson said.
The total cost to the council will be £7,800 for 10 cameras and software.