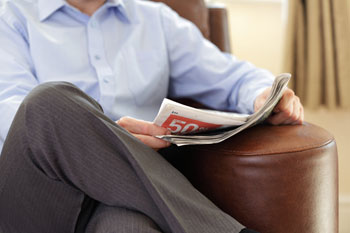 Earlier this month, the council was issued with a Government direction ordering it to cease publication of Greenwich Time by the end of the month.
The council has not voted to take legal action against the order, saying it would increase costs to local taxpayers. It said it uses the weekly newspaper to place statutory notices, which would cost the equivalent of £2.31 for every household if published elsewhere.
It also argued that the newspaper is used to provide all local residents with information on jobs and housing opportunities, which they would be unable to access elsewhere.
Cllr Denise Hyland, leader of the Royal Borough of Greenwich said: 'Our decision is driven by how we can best serve our residents and save money on their behalf, at a time when our budgets are severely threatened by cuts.
'We are being told by Government to find whatever savings we can then it directs us to spend the equivalent of £2.31 more per household in the borough – making it even harder for us to keep freezing council tax and protect essential services.'
Three other councils have also been warned by Eric Pickles they may soon be ordered to stop printing their fortnightly newspapers.