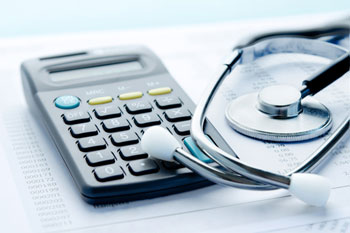 Council tax increases will fail to fix the 'chronically underfunded' social care system, local authority leaders have warned.
All councils are able to raise council tax by up to 2.99% in 2019/20 to fund local services without the need for a referendum. Some are also able to levy an extra social care precept of up to 2% on top of this.
Research from the Local Government Association has found that 83 of England's social care authorities are considering or have approved an adult social care precept in 2019/20 with 38 using the full 2% precept.
The adult social care precept rises will raise an extra £197m in total to pay for adult social care services this year which, the LGA calculates, would not even cover the £290m cost of paying for the increase in the National Living Wage.
The LGA has estimated that even if all councils used their council tax flexibilities to the maximum allowed, adult social care services would still face a funding gap of at least £1bn in 2019/20, just to maintain existing standards of care. This figure will rise to £3.6bn by 2025.
'Extra council tax income for adult social care has been helpful in recent years. For many that option has run out this year and the extra money the rest will raise will do little to prevent those who rely on services seeing the quality and quantity reduce,' said Cllr Richard Watts, chair of the LGA's Resources Board.
'Raising council tax has never been the answer to fixing our chronically underfunded social care system. It has raised different amounts of money in different parts of the country, unrelated to need, and risked adding an extra financial burden on households.'
According to the Chartered Institute of Public Finance and Accountancy (CIPFA), council tax bills are set to rise by 4.5% in England from April—the second highest increase in the last decade.