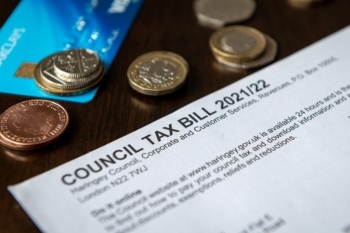 The Welsh Government today announced it will revalue all 1.5 million properties in the country under bold plans to modernise the council tax system.
Wales's minister for finance and local government Rebecca Evans announced a 12-week consultation on a revised regime.
The revaluation exercise forms part of the devolved Labour Government's co-operation agreement with Plaid Cymru and will be the first of its kind since 2003.
Ms Evans said up-to-date property valuations would ensure people in Wales paid an appropriate amount of local tax.
The current regime was devised in the early 1990s and critics claim the system is now out of date with a disproportionate impact on lower income families.
Reforms could be completed as early as April 2025 and Welsh ministers have said that, although new tax bands will be created as part of a revised system based on more recent house prices, that does not 'necessarily' mean council tax bills will increase.
Ms Evans said: 'Council tax pays for essential local services we all rely on, but the way it is currently charged has a disproportionate impact on less affluent people.
'These reforms will bring the council tax system up to date while making it fairer, meaning council tax is less of a worry for people with tighter household budgets.
'The reforms are not intended to raise more revenue from council taxpayers overall as, while some people could pay more, many others would pay less, and we will consider the need for transitional arrangements for any changes.'
Welsh Local Government Association leader, Andrew Morgan, said: 'While it [council tax] accounts for around 20% of everything councils spend it is nevertheless significant, and it is vital that this local tax is kept up to date and fair.'
Council tax in England continues to be based on property values more than 30 years old.