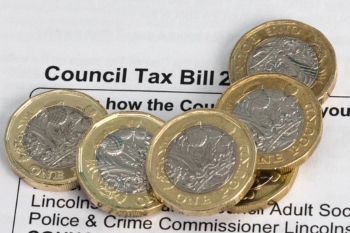 The typical council tax bill for an average property in England's north-east and south-west will be more than £2,000 a year for the first time, according to research from the Chartered Institute of Public Finance and Accountancy (CIPFA).
CIPFA's annual council tax survey found the typical council tax bill is to rise by £78.31 or 4.3% in 2021-22 across England as a whole.
The institute noted regional variation in the percentage increase on 2020-21 council tax bills, with a difference of 2 percentage points between the highest increases in inner London (5.5%) and the lowest (3.5%) in the east of England.
In Wales, CIPFA found the typical council tax bill will increase by 3.9% or £64.58.
Of the 290 respondents to questionnaires sent to local authorities in England and Wales, all but 13 will be increasing their council tax.