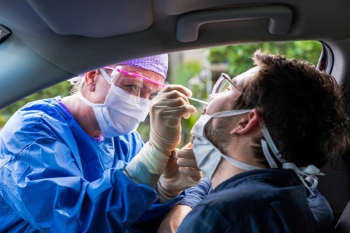 City of York Council will be submitting an expression of interest for mass testing to be introduced in York.
At a meeting on Wednesday of York's Outbreak Management Advisory Board, it was agreed that the council would submit the expression of interest for mass testing, in order to carry out asymptomatic testing of the wider York population.
They also agreed to work to extend targeted testing to York care home visitors in time for Christmas, children's and adult social care workers, the voluntary sector and school children and teachers in bubbles that had reported a positive case.
'We are delighted that plans to increase the amount of tests we can do in York are progressing,' said Cllr Keith Aspden, chair of the York Outbreak Management Advisory Board and leader of City of York Council.
'Following months of lobbying and working with our partners, I am pleased that we will be submitting our expression of interest for mass testing to be introduced in the city, so we can offer more tests to local residents and help slow the spread of the virus.'