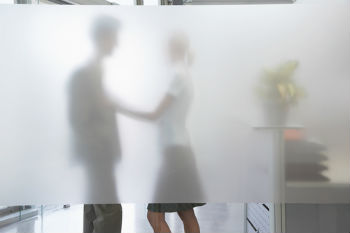 Staff at Ipswich BC have been asked to reveal romantic flings with colleagues as part of transparency drives at the town hall.
A new code of conduct introduced by the local authority in March requires employees to inform their managers about any 'close personal relationships' that could lead to a conflict of interest.
The edict extends from unromantic family engagements to sexual and romantic relationships, also including associations with staff at companies bidding for council contracts.
Council leader David Ellsemere emphasised the code was a matter of 'common sense'.
'We are not banning relationships. But we do need to know if they are going to impact on council business,' Ellesmere told the Ipswich Star.
However, Julie Temple, an employment solicitor from Quantrills, said it was 'almost certain that someone somewhere will challenge a code like this under human rights legislation'.
A council spokesperson said 'most personal relationships outside work' remained 'none of the council's business' and the town hall 'does not need to know about these'.
'However there are occasions when there is a risk of a conflict of interest arising between an employee's private relationships with either the council's interests or the wider public interest,' the spokesperson added.
'The council's code of conduct for employees seeks to manage those risks where the existence of an employee's close personal relationship with another person could call into question the employee's impartiality or to act in the public interest.'