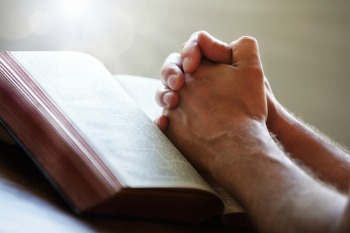 A council has become the first to sign a new 'Faith Covenant' with local religious groups, forming a contract for future collaboration.
Birmingham City Council said that signing the deal with local faith group leaders would help strengthen local services.
Developed by the All Party Parliamentary Group (APPG) on Faith and Society, the Covenant is designed to support partnership working between town halls and faith groups by establishing principles for working together.
APPG chair Steve Timms said he hoped other councils would now 'follow Birmingham's lead' in signing the deal.
Cllr James McKay, cabinet member social cohesion, equalities and community safety at Birmingham City Council, said: 'Every day our faith groups give an enormous amount to Birmingham, and do so in the ever-changing landscape of public services. The Faith Covenant provides a set of working principles that help us all get the biggest social benefit out of this partnership, as those public services continue to change.
'Organisations and services can only become stronger by working together in an open and generous way, with a shared set of values and principles to guide their activities on a daily basis,' he added.
Daniel Singleton, executive director of FaithAction, the UK's leading network of faith groups, and secretariat to the APPG, said: 'Faith really is too significant to ignore and here in Birmingham there are some fantastic examples of this. By leading the way, Birmingham City Council will encourage other local authorities across the UK to empower faith organisations to both expand their social action programmes whilst also providing greater transparency in their governance.'
Bhai Sahib Bhai Dr Mohinder Singh Ahluwalia, chairman of Guru Nanak Nishkam Sewak Jatha and Nishkam Civic Association, said: 'These commitments offer faith groups an opportunity to participate as equal partners to develop effective and long-term ways of dialogue and mutual-learning - vital tenets for strategic decision making in our City. Furthermore, this unique Covenant builds on the "Big Society" agenda that seeks to give citizens, communities and local government the power and the information they need to come together.'