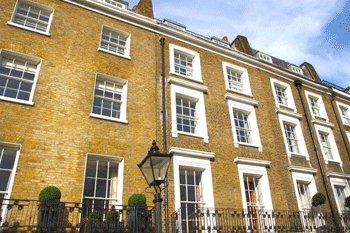 An insurer of benefit pension funds has completed a multi-million-pound deal with the London Borough of Bromley to help deliver affordable housing.
The £67m deal with Pension Insurance Corporation plc, a specialist insurer of defined benefit pension funds, is part of the councils Housing and Homelessness strategy.
The deal will be used to purchase up to 300 affordable properties outright, which will be managed by specialist housing group, Orchard and Shipman. This will reduce the council's current cost of emergency nightly accommodation.
'We are delighted to have completed this deal, which will allow us to help families in genuine need whilst better managing Bromley's budget,' said Cllr Peter Morgan, Bromley's executive councillor for Renewal, Recreation and Housing.
'I'd like to thank the team at PIC for their flexible and innovative approach to structuring this deal, which is positive news as we seek to proactively tackle the blight of temporary homelessness which can be so distressing for those families affected.'
Max Cawthorn, investment strategy manager at PIC, commented: 'We are proud to have worked with the London Borough of Bromley on this innovative funding deal.
'As a long-term investor, PIC has a track record of working with borrowers to structure bespoke deals that meet their needs, match secure cashflows with the pensions we will be paying decades into the future, and benefit society. This investment ticks all those boxes and we are really pleased to be able to help alleviate homelessness in one of the largest boroughs in London.'