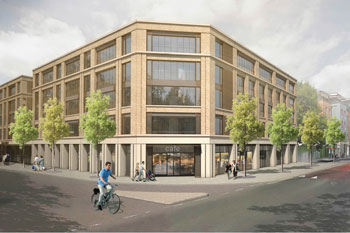 Sutton Council has established a green energy supply company, the profits from which will be reinvested into local services.
The new Energy Recovery Facility will use waste heat to provide low-carbon energy to thousands of homes and businesses across south London and will, in theory, eliminate the need for boilers.
It will also utilise the existing landfill in Beddington.
This is part of the Sutton Decentralised Energy Network (SDEN), which has the potential to provide sustainable heating and hot water to 19,000 homes at no greater cost than a conventional boiler.
Negotiations are, according to the council, already underway with Barratt Homes to connect their 725 homes and one supermarket in Beddington to the SDEN. This will save a projected 900 tonnes of CO2 emissions with future phases expected to increase this to over 5,000 tonnes.
The project has the potential to harness currently wasted energy from other businesses and will reinvest profits back into public services to benefit Sutton residents.
Cllr Jayne McCoy, chair of the Housing, Economy and Business Committee at Sutton Council, said: 'The SDEN will offer developers in South London a sustainable alternative to fossil fuels for the provision of heat and hot water. There are lots of potential benefits including lower construction costs, lower green taxes, better resilience, no ongoing plant maintenance and increased lettable floor space.'
She continued: 'For Sutton, the SDEN will help to reduce our carbon footprint and any profits we make will be invested back into public services for our residents and businesses.
'At a time when our council budgets are being severely cut by the Government, it is projects like the SDEN can help local authorities to bring in much needed revenue while also creating a low-carbon borough.'