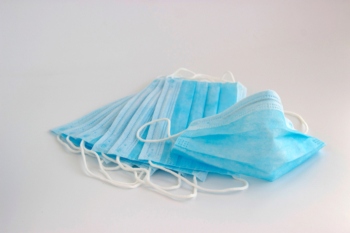 Huddersfield's Chinese sister city has donated 10,000 face masks to Kirklees Council to protect frontline staff during the coronavirus pandemic.
The council had written to the City of Taizhou in the Zhejiang Province of China last autumn, setting out its intent to develop economic, social and cultural links with it.
Council leader, cllr Shabir Pandor, said: 'This is such a generous and thoughtful gesture and I cannot thank the people of Taizhou enough for their kindness. In times like this we all pull together under the umbrella of humanity in fighting a common enemy that does not discriminate on whom it attacks.
'The togetherness of local people from the very beginning of our response to COVID-19 has been a huge positive in very difficult circumstances.'
ConnectChina has volunteered to coordinate the arrangements for the shipping and delivery of the masks.