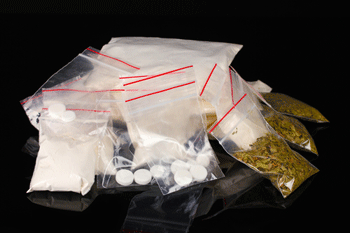 West Lothian Council is considering introducing random drug testing for staff in posts defined as 'safety critical'.
At a meeting of the council's Policy and Resources Policy Development and Scrutiny Panel (PDSP) last week, it was decided that the authority needed to deal with substance misuse in a 'more robust and systematic manner'.
A Fatal Accident Inquiry, conducted after an accident with a Glasgow bin lorry in 2014, called into question the way in which local authorities ensure the fitness of their drivers.
The Health and Safety Executive (HSE) recommended that there may be a case for introducing random testing for 'safety critical' roles, such as those involving heavy machinery or transport for children.
West Lothian Council has decided that, subject to approval by the council executive, it will introduce random drug and alcohol testing for its estimated 1,500 staff who work in 'safety critical' roles.
This will involve an annual programme of testing of a randomly selected sample of 5% of the safety critical test group.
The council also plans on introducing 'with cause' testing for other staff groups.
'A review of the overall content of the council's current policy indicates that a radical overhaul is not required,' said a council spokesperson.
'However there is a case for re-focussing our approach which strikes a better balance between the disciplinary and legal implications of substance misuse and the supportive aspect of the policy.
'The proposed revised policy is considered to strike a more appropriate balance by setting out a robust 'zero tolerance' approach to alcohol and drug misuse in the workplace, while acknowledging a duty of care towards employees who suffer from alcohol and/or drug addiction.
'In support of this approach, random drug and alcohol testing for roles designated as "safety critical", supplemented by "with cause" testing as required, is considered to be a legitimate means of minimising health and safety risks and providing a deterrent to those who elect to misuse and/or bring controlled drugs on to council premises.'