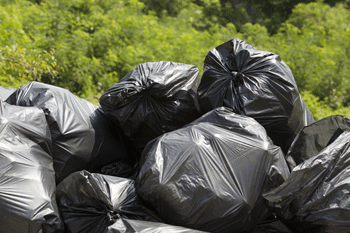 A council's plan to collect bins only once every three weeks have been branded a 'bad decision' by a local government minister.
Bury Council could become the first local authority in England to make the move, under new proposals to revise the fortnightly collection of bins holding non-recyclable waste.
The council also plans to increase recycling collections to once every three weeks instead of four.
However, local government minister Brandon Lewis said residents would want their bins collected 'every week'.
Bury aims to increase local recycling to over 60% by March 2016 while saving money on rubbish disposal. Treatment and removal of waste from grey bins currently costs Bury around £28,000 every day.
Cllr Tony Isherwood, cabinet member for the environment, said: 'Recycling just 10% more than we do now would save nearly £1 million per year: that's a lot of money which would be better spent on protecting other local services.
'If the system gets the go-ahead, residents can be assured that we'll be doing everything we can to smooth the changes for everyone and helping to remove any barriers to recycling that residents may have.'
Speaking to the BBC, Brandon Lewis said the move would be a 'bad decision'.
'I think you have a fair point, as a council tax payer, to say: "one of the key things I expect is to have my waste collected"'.
Gwynedd Council was the first council in Wales to move to a three week bin collection.