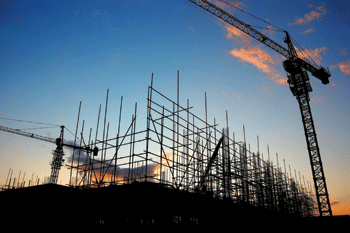 Councils in Scotland should take advantage of opportunities to improve their infrastructure through City Deals, the Scottish government has advised.
It was one of the conclusions in a report issued today by the Scottish parliament's local government and regeneration committee.
The committee identified the use of local authority pension funds and public policy initiatives such as City Deals as it examined funding of capital infrastructure projects.
It said local government pension funds should invest more capital in local projects such as affordable housing.
The committee said there was untapped potential for pension funds to support communities and generate income, but a lack of expertise in infrastructure investment meant too few were grasping the opportunity to invest to achieve local social or economic impact.
Committee Convener, Kevin Stewart MSP said: 'It has been proven time and again that investment in infrastructure is needed to grow a successful economy.
'All communities across Scotland must have the chance to benefit from this success and the opportunity to grow.
'Whilst there are some risks associated with investing in infrastructure, these can be reconciled given the long-term nature of these investments together with their positive social and economic impact.'