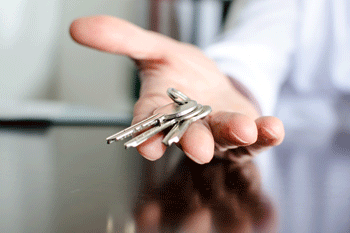 A Welsh council is looking to suspend its Right to Buy scheme for the next five years in order to protect its affordable housing stock.
Anglesey Council will apply to the Welsh Government to suspend the scheme, which offers social housing tenants a discount of £8,000 to but their home.
The council has also backed pans to invest more than £2m into new council housing, delivering at least 500 units over the next 30 years.
Housing portfolio holder, cllr Aled Morris Jones, said:'With housing matters in Wales devolved, the Welsh Government is offering local authorities the opportunity to submit a voluntary application to suspend tenants' right to buy for a period of five years. Applications from Carmarthenshire and Swansea Councils have already been approved.
'Our aim is to increase the number of affordable rented properties on the Island and we now hope that our application will be successful. A suspension would certainly help us meet the growing demand for affordable rented housing and bolster our housing stock on Anglesey.'