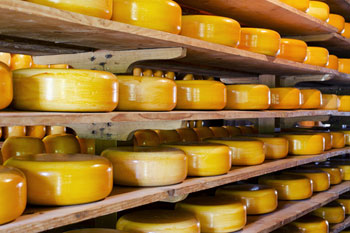 Local government leaders have dismissed a report claiming councils own assets ranging from golf courses to hotels to a cheese factory as 'misleading'.
The Taxpayers' Alliance (TPA) said research showed councils' asset portfolios included golf courses, restaurants, hotels, shopping centres, a wet fish stall in Thanet and a cheese factory in Dumfries and Galloway.
It said the revelations came as 'councils continue to complain about size of central government grant and plead poverty as a reason for increasing council tax on hard-pressed local residents'.
The research demonstrated that 'councils up and down the United Kingdom are hoarding assets as diverse as golf courses and a model railway despite the scale of Britain's financial challenge.'
The TPA said local authorities own at least 580 restaurants or cafes, along with 378 pubs, 2,586 farms, 259 theatres, 191 shopping centres and 7,294 shops.
It said councils own at least 407 golf courses, with Barnet Borough Council alone owning 10.
Jonathan Isaby, chief executive of the TPA, said: 'What possible business does a council have owning a nightclub?
'It looks deeply hypocritical for councils to plead poverty as an excuse for hiking council tax when they've got such a huge asset portfolio. Local authorities should be focused on essential services.'
However, a spokesman for the Local Government Association said: 'This is yet another misleading report from the Taxpayers' Alliance.
'Councils are banned from spending the money they make from selling their assets to pay for day-to-day services.
'Assets fund regeneration, housing and jobs for communities, improve the quality of life for residents and help keep down council tax.
'Many assets were built as part of housing developments and are integral to providing the essential shops and amenities communities rely on.
'In many cases, councils will own the land facilities are built on and not the facilities themselves.
'Councils are expected to sell £13.3bn worth of land and property between 2015 and 2018, more than twice government's proposed £6bn between 2015 and 2020.' ends