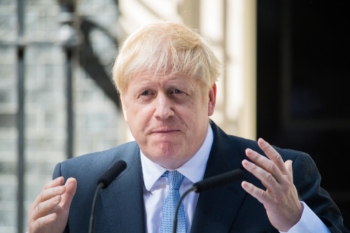 The Prime Minister has offered his 'deepest condolences' after figures revealed that more than 100,000 have now lost their lives due to COVID-19.
The Local Government Association (LGA) published a statement marking the 'heartbreaking news'.
Cllr Ian Hudspeth, chairman of the LGA's Community Wellbeing Board, said: 'This tragic milestone is a heartbreaking reminder of how many people have lost their lives to this dreadful disease and the terrible toll it has placed on family and friends.
'The lives they lived should be remembered and we should never forget that behind every statistic is somebody's life taken too soon. We must continue to do all we can to protect ourselves and our loved ones from this deadly virus.
'Infection rates are showing some hopeful signs of falling in some areas but still remain far too high, with our health and social care services working under severe pressures.'