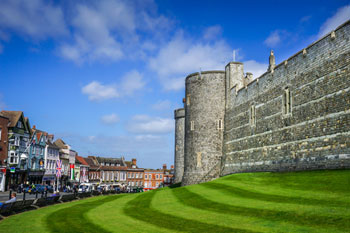 The council leader who called for rough sleepers to be removed from the streets of Windsor ahead of the royal wedding has survived a vote of no confidence.
Cllr Simon Dudley had faced criticism after writing to the Police and Crime Commissioner for the Thames Valley requesting the police do more to tackle 'aggressive begging and intimidation' by homeless people.
He also suggested that a large number of the people begging in Windsor do it as a 'voluntary choice'.
Councillors have defeated a motion accusing cllr Dudley of bringing the council into 'disrepute' by 43 to nine votes.
At the meeting, Dudley said: 'I categorically disagree with the motion.
'I think it's driven by personal issues from some individuals which are longstanding and well known by this council.'