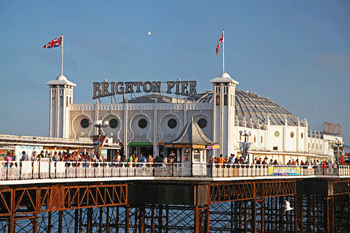 Councils should have the the power to introduce local lockdowns if cases of Covid-19 rise in specific areas, the leader of Brighton & Hove City Council has said.
Nancy Platts said local powers are needed to protect against another Covid-19 outbreak in the city.
She said: 'We need more powers from central government to be able to call and implement a local lockdown if we see cases of Covid-19 increase in the city.
'At the moment this is still being discussed in Whitehall but to be able to act quickly we need to be able to undertake the actions we feel best protect the people who live here and the NHS staff and key workers who work here.
'We need to hear from Government on this as a matter of urgency.'
Many councils this week have also urged the Government to amend its guidance to require people to 'stay local' to ensure tourist spots are not over-run with visitors.
The leader of Dorset Council, cllr Spencer Flower, spoke out after an 'excessive' number of people visited Dorset's beaches this weekend.
He said: 'My plea to the government is to review the unrestricted travel guidelines currently in place and require people instead to "stay local". The current guidelines have a disproportionately negative effect on areas like ours which are popular with visitors but do not have the infrastructure to cope right now.
'I am worried that we will see a second wave of infection here in Dorset as a result of the high number of visitors to the area over recent days.'