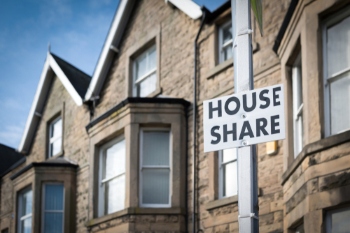 West Northamptonshire Council yesterday launched a review into houses in multiple occupation (HMOs) in Northampton after complaints by local campaigners.
Originally announced last year, the review will investigate the number of HMOs in the city after campaigners argued that there were too many in Northampton.
The high concentration of bedsits and shared accommodation was leading to problems with poorly maintained houses, extra rubbish and too much competition for parking, the campaigners said.
Cllr Adam Brown, deputy leader of West Northamptonshire Council, said the review would include 'a robust analysis of current policies concerning HMOs in Northampton'.
'As part of the review we will also be gathering comprehensive evidence and information from a range of stakeholders, including landlords; tenants; estate and letting agents; residents and residents associations; university and colleges; businesses; students; and key workers,' he said.
'Once all this information has been gathered, a draft report will be prepared, with a further opportunity for stakeholders to then give their views. Recommendations will then be made to the Planning Policy Committee and we are expecting a conclusion in the Autumn.'