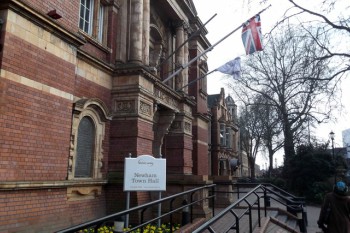 Newham LBC has denied claims that decisions to enter into controversial high-interest loans were illegitimate.
A report from campaign group Research for Action suggested the council's debt incurred by Lender Option Borrower Option (LOBO) loans was illegitimate and some loans were illegal.
In 2015 it was revealed 240 councils had taken out £15bn in high-interest LOBO loans, with claims that local government officers did not understand the risks involved.
Fanny Malinen, of Research for Action, said: 'Every year millions of pounds are flowing into the financial sector to service loans that councils were tricked into.'
However, a spokesman for Newham, which has the most bank debt of all UK local authorities, said: 'Decisions taken at the time to enter into these loans were legal and not illegitimate as the report suggests, but this administration has serious concerns regarding the mis-selling of LOBO loans and manipulation of the London Interbank Offered Rate (LIBOR) rate by Barclays and potentially other banks.'
Newham added the Chartered Institute of Public Finance and Accountancy (CIPFA) was 'looking at ensuring the council's budget is robust and how the council can increase transparency and accountability, including ensuring members are even more involved in decision making'.