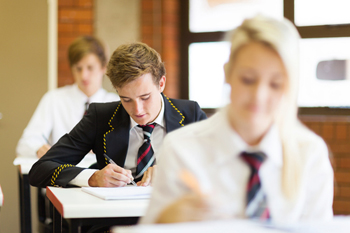 Swindon council has hit back at claims children are being 'failed' after Ofsted published a damning open letter about 'poor performance' in the city's schools.
The letter, written by the Ofsted regional director Bradley Simmons, said pupils in Swindon were being 'failed at every level'.
'Following the inspection of Swindon Borough Council's arrangements for supporting school improvement and my letter to the leader of the council, I am writing to share my deepening concern over the poor performance of Swindon's schools,' wrote Mr Simmons.
This year's phonics outcomes for Swindon are some of the poorest in the country, Mr Simmons said, with only 75% of 6 year olds meeting the expected standard. This places Swindon in the bottom 10 local authorities nationally.
At key stage 1, Swindon's 7 year olds are the joint lowest performers in reading in the south west. This trend continues with only 44% of 11 year olds reaching the new expected standard in reading, writing and mathematics at key stage 2.
Ofsted also found at GCSE level only 17.3% of pupils, compared with 57% in England as a whole, achieved the English Baccalaureate.
Mr Simmons said he had raised these concerns to Swindon Borough Council on at least three separate occasions and found the council to be 'defensive in its response.'
'Pupils in Swindon are being failed at every level,' Mr Simmons warned.
'Primary school performance which had previously shown a positive trend of improvement in Swindon, is now a concern.'
'If Swindon's pupils are to have the skills and qualifications required to improve their life chances everyone with a responsibility for education needs to take immediate action,' he concluded.
However, the council said it was 'very surprised' to receive the letter.
It pointed out that, according to Ofsted's own assessment, 98% of early years settings in Swindon are good or outstanding, and 92% of Swindon primary schools are good or outstanding - above the national average.
Swindon council acknowledged the standard of education in their area needed improving, but they said they had been working on it and they were surprised to learn of Mr Simmons' criticisms.
'Ofsted inspectors from the South West ran school improvement training sessions for headteachers and governors in July and the Council, in partnership with Ofsted, arranged a follow-up session in September,' the council said
'All the work we have undertaken has been with Ofsted's full knowledge and we believed we had its full support.'
Furthermore, the council criticised Mr Simmons for publishing his open letter.
'By making his views so public in this way, Mr Simmons must have recognised the demotivating impact they would have on teachers,' they said.
'In fact it has really angered and annoyed many headteachers of good and outstanding schools who are doing an excellent job providing high class education for children and young people whether they are in council maintained schools or academies.'