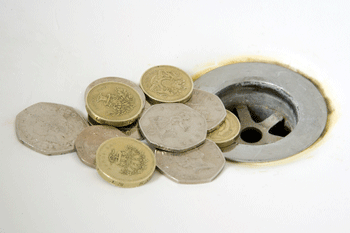 A city council has been criticised in a public interest report for 'governance failings' in the management of several major projects.
Grant Thornton has published its report into governance at Derby City Council during the 2014/15 financial year which, among other issues, revealed mismanagement lead to over a million pounds being wasted.
Phil Jones, a director in Grant Thornton's Public Sector Assurance team in the Midlands, reported: 'We found that the mismanagement of a major project to respond to equal pay legislation has cost the council an additional £1.2m, resulting in £5m being spent on the project to date.'
The external auditors also found a decision by the council around staff pay arrangements 'resulted in additional costs of £3m in the short term.'
The report highlights other areas of concern.
In 2011, for example, the council provided £2m support to a local firm to enable it to occupy premises. This was intended to safeguard jobs and it benefitted the city, but, Grant Thornton found, council officers failed to establish whether the move complied with EU rules.
Derby was also criticised over past taxi licensing practices. Between 2012 and 2015, licenses were provided to people with criminal records, including those who had committed offences such as hate crime, harassment, intimidation and making improper comments to young females.
The council has taken steps to address this issue but, the auditors say, more needs to be done.
Mr Jones concluded his report by acknowledging Derby has made a number of improvements.
'We recognise that with a new elected leader in place from June 2014 and a new management team from February 2015, Derby City Council understands that a more robust approach to governance is essential and is determined to sort out these issues,' he said.
Responding to the report, Cllr Ranjit Banwait, leader of the council, said: 'Firstly, I would like to thank Grant Thornton for their work in concluding this report.
'I am confident that many of the issues reported by our External Auditors today are in the past; those issues that are more recent in nature are being reviewed and addressed - robust measures are already in place following an extensive overhaul of our governance framework.
'Grant Thornton recognises improvements by the current leadership and senior management teams and I would like to re-assure the people of Derby that we will discharge the Council's duties with the utmost integrity.'