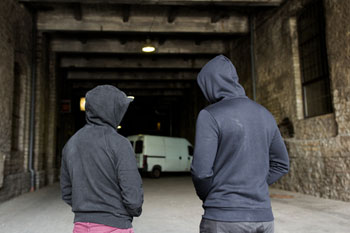 Waltham Forest Council has allocated an additional £806,000 of funding over four years in order to 'reshape' its gang prevention programme.
The extra money is in response to a report on the changing nature of gang behaviour in the area and will supplement the existing £2.2m projected budget for the same period.
As well as this cash boost, the council said it would also fund its first ever financial investigation team to increase capacity in the borough to seize criminal assets under the Proceeds of Crime Act.
From Postcodes to Profits found gangs are 'more money orientated and ruthless' in the drugs trade and less linked to postcodes than they were a decade ago.
Commissioned by the council and compiled by London South Bank University, the report highlighted how rising competition in London's drug market has led to gangs targeting towns outside of the capital where they are less known to authorities.
These are known as 'county lines' operations.
The report also found women and girls are becoming increasingly involved in gangs, particularly when it comes to carrying drugs. This means they are frequently at risk of being exposed to violence and sexual exploitation.
The leader of Waltham Forest Council, Clare Coghill, said: 'Every part of London has seen the devastating effect that gangs have on all sections of our communities.
'I am pleased that we as a council have made the bold decision to tackle gang crime head on by commissioning this report and acting upon it.
'The added knowledge in the report coupled with the additional funding we are putting in place will help us build on our gang prevention programme to help those in gangs escape them and prevent others from a life of crime.'