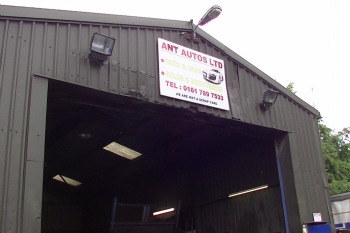 Salford City Council has claimed to be the first local authority to use new powers and prosecute an illegal scrap dealer.
The council used the Scrap Metal Dealers Act 2013 to take Anthony Luck and his partner Leigh Mullen to court, where they pleaded guilty to running a scrap yard without a licence.
The council had investigated the site - which Mr Luck claimed was running as a garage - after seeing signs offering money for scrap cars and vans. He then failed to comply with a closure notice served by the council and continued to trade as a scrap dealer.
After appearing at Salford and Manchester magistrates court, the company ANT Autos Ltd was fined £1,100 and ordered to pay £1000 costs, Mr Luck was fined £1,200 and ordered to pay £1000 costs and Ms Mullen was fined £550 and ordered to pay £500 costs.
Councillor Gena Merrett, the council's assistant mayor for housing and environment, said: 'Mr Luck was well aware he should have applied for a licence but chose to ignore the law and carry on trading.
'His claim of being just a repair garage with advertising signs and evidence all around that he was actually a scrap metal dealer was simply ridiculous and he has finally faced the consequences of his actions.'