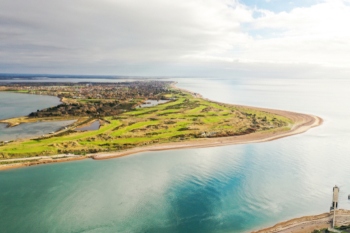 Real-time testing on the quality of bathing water is being trialled for the first time in the UK by Havant Borough Council.
The council has partnered with Southern Water to install a hi-tech water quality monitor at Hayling Island. The monitor will be attached to a buoy around 100 metres off shore, where it will take regular water samples and upload the results online.
The pilot will provide residents with live updates on the condition of bathing water in one of the borough's most popular swimming locations.
Cllr Alex Rennie, council leader, said: 'This is new, ground-breaking technology that will allow our residents and visitors to check the water quality at Hayling Island for themselves and swim with confidence.
'We have been listening to residents who have been telling us that they need better, more up-to-date information on water quality and this exciting new scheme is the result.
'This will be the first time this system is used in this country and could be the first of many such monitors along our shorelines in the future.'