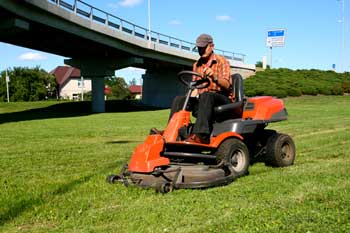 Nottingham City Council has been fined after an apprentice suffered serious hand injuries when trying to unblock a lawnmower.
The Health and Safety Executive (HSE) found the council had replaced some of the manufacturer's safety features with its own designs which were unsafe.
Nottingham Crown Court heard how the 22-year-old worker was on site at a primary school in 2014 and was trying to unblock the machinery when his hand came into contact with the rotating blade.
His right index finger was severed and he also suffered serious cuts and ligament damage to other fingers on his right hand.
The court ruled that the council had failed to suitably control the risks posed by the physical equipment in use and also did not fully consider the training needs of the employees so they could operate the machinery in a safe and appropriate manner.
Failures were also identified in the levels of supervision provided for lawn mowing by apprentices.
The council pleaded guilty to breaking the Health and Safety At Work Act 1974 and was fined £33,000 and ordered to pay costs of £12,000.
Speaking after the hearing HSE inspector Sam Russell said: 'This was a preventable incident which would have been avoided if suitable control measures, levels of training, supervision and monitoring were applied.'