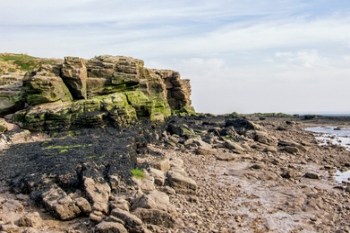 Wirral Metropolitan Borough Council has been fined for undertaking work without a marine licence in the wake of a partial cliff collapse.
Following a cliff collapse at Hilbre Island in 2016, Wirral MBC commissioned contractors to shore-up the affected area.
The project involved the infilling of a cave with a combination of polyurethane slabs and polyurethane expanding foam.
However, neither the council nor the contractors applied to the Marine Management Organisation (MMO) for a marine licence.
Following the initial work, a storm washed parts of the foam away, polluting the marine environment. The contractors reapplied the foam but it subsequently caught fire and burned for three days destroying everything in the cave.
'This case shows the importance of applying for a marine licence before works are undertaken. Had marine experts been able to look at the proposals before works were undertaken these substances would not have been approved for use and would not have entered the marine environment,' said an MMO spokesperson.
'In cases like these, MMO will always take proportionate and appropriate action, including prosecution, to ensure the marine environment is protected.'
A Wirral Council spokesperson said: 'Wirral Council takes its responsibility for the custodianship of Hilbre Islands – and the protection of the local environment generally – extremely seriously, which is why we did not contest this charge in relation to the 2019 incident.'
They added: 'We are very sorry to everyone who was affected and impacted by this incident and we are grateful that the environment around the islands does not appear to have suffered lasting damage as a result.'