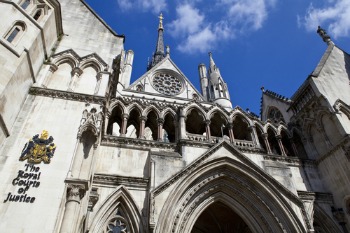 A district council has pleaded guilty to a health and safety breach after a leisure centre customer contracted Legionnaire's Disease.
Tendring District Council has been fined £27,000 by Colchester Magistrates' Court after a Health and Safety Executive investigation, launched in 2016, found problems with the council's systems for managing the risk of Legionella.
The court, which reached its decision yesterday, also imposed costs of £7,197 and a statutory victim surcharge of £170.
The district council's chief executive Ian Davidson apologised to the individual who caught the disease and reassured customers that the council's Legionella management systems had been changed.
'I would like to reassure the public, and particularly our leisure centre customers, that our leisure centres are safe,' said Mr Davidson.
'We deeply regret that standards fell below the high level that we hold ourselves to, and we know which the public expect from us.'
'At Tendring District Council we take health and safety extremely seriously, and we fully accept the fine issued by the court today,' he added.
'As the court heard, this will of course impact upon our budgets. However, through our long-term financial plan we will look to mitigate the knock-on effect on tax payers and service users as best we can.'