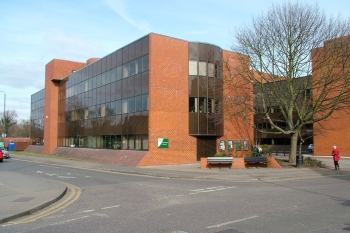 East Herts Council has said that it is 'extremely disappointed' by the decision of a planning inspector to grant permission for travellers to remain on land where they set up an unauthorised camp.
The camp of 10 mobile homes, 10 touring caravans and 10 utility buildings was set up over Easter bank holiday weekend in April last year.
An injunction was served against the travellers within hours of the camp being set up. However, the site has remained occupied.
Planning inspector Claire Sherratt has granted planning permission for the site despite evidence that the travellers knew that planning permission was required.
'It seemed to me from the evidence I heard that it is likely that the occupiers were fully aware of the need to secure planning permission but continued to develop and occupy the site in any event,' she said.
Nevertheless, she argued, this did not outweigh other considerations.
'Given that I find that the development accords with the policies of the development plan and national policy…it would not tip the balance against the grant of planning permission.'
A spokesperson for the council said on Twitter that they were 'extremely disappointed' by the decision.
'We have received the appeal decision regarding the Little Hadham site, the appeal has been allowed and planning permission granted,' they wrote.
'We are extremely disappointed with the outcome. We will be taking further legal advice and looking at our options.'