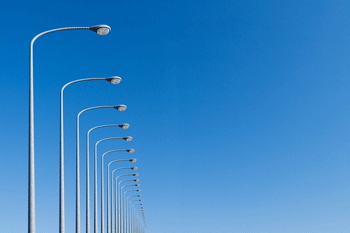 A council that turns off streetlights late at night has been criticised for not hitting the switch hours earlier to mark the First World War.
Hertfordshire CC has come under fire from residents and organisations including the AA, which has blamed the part-night lighting policy for an increase in road crashes.
UK residents were last night invited to turn off their lights from 10pm to 11pm, leaving on a single light or candle for a shared moment of reflection.
This prompted resident Michele Perry to ask the council in a tweet why it was happy to switch streetlights off at midnight to cut costs but not to allow time for reflection.
The council replied that its 144,000 streetlights automatically turned off at midnight and it 'was not possible' to switch off the lights for an hour.
It added that it commemorated the First World War earlier in the day by lowering the flag at its headquarters in Hertford.