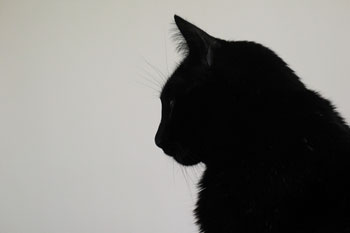 A town council could ban Missy the cat from its premises over concerns it is wasting staff time and could pose a health risk to visitors with allergies.
Missy the cat –'morale officer' at Tewkesbury Town Council – has been visiting the offices since last summer.
However, mayor Karen Brennan has called for the cat to be evicted, arguing it is a distraction to council staff and poses a number of risks in the office.
She told the BBC Radio 4 Today Programme: 'Health and safety risk assessments, insurance, setting off alarms, being shut in at other times when someone comes in with a dog - which is fair enough because the dog is on the lead and the owner is with it and responsible for it.
'Could there be a stand off between the cat and the dog? If the cat is injured or the dog is injured who's responsible?'
The council will debate the proposal this evening.