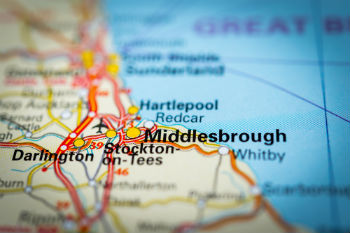 Middlesbrough Council is considering proposals to move to a new £14m building as part of a drive to reduce property costs over the long-term.
The council's current home was built in the 1960s and requires a 'major investment' of £6.5m over the next five years to bring it up to modern day working standards.
The building's projected running and maintenance costs over the next 35 years are also around £20m, and the likelihood is that the building's concrete structure will be unusable within that time-frame.
The council's executive is considering a number of options, including moving to another council building. However, a new-build development costing an estimated £14m has been recommended.
The council estimates the overall cost of a complete refurbishment of the existing building to be £16m.
'For some years, the Civic Centre has not been fit for purpose as a modern working environment and it does not support the Council's 'agile working' approach,' said Cllr Charlie Rooney, Middlesbrough Council's executive member for City Centre Strategy.
'While refurbishment has to be considered as an option, the clear advice is that this is not a cost-effective solution in the long term.
'It therefore makes sense that we further explore the development of a new Civic Centre which will reflect the size and flexibility of the Council's current and future workforce, and one that will make a lasting contribution to the life of the town.
'This approach will also enable new development around Centre Square which will further enhance it as one of the region's key destinations for both business and leisure.'