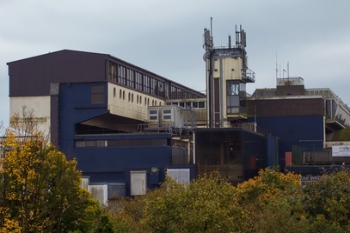 North Lanarkshire Council has confirmed that it has agreed a deal in principle to purchase The Centre Cumbernauld.
The Centre Cumbernauld, built in 1967 as part of the new town development, is ultimately expected to be replaced with a Town Hub as part of a long-term, multi-million-pound programme.
The purchase will mean that the majority of the original town centre buildings will be owned by the council.
The new Town Hub will be built as part of the council's 'The Place, the Vision' programme.
A spokesperson for North Lanarkshire Council said: 'The acquisition of The Centre Cumbernauld is an extremely significant part of the town vision for Cumbernauld and would represent a huge step forward in the regeneration of the town.
'While the building represented the future in the 1960s, it is clear that it does not fit with residents' vision of what they need from a modern town centre.
'We are absolutely committed to ensuring that Cumbernauld – and all the towns in North Lanarkshire – is a vibrant, living town and our overall investment in town centres, hundreds of millions of pounds, is about ensuring a sustainable future.'