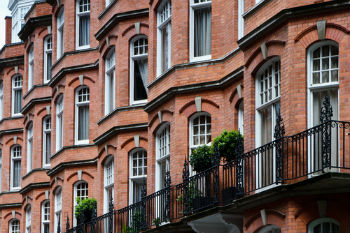 A London borough is spending over £20m to repurchase and refurbish 45 flats previously sold off under Right to Buy.
Westminster City Council's arms length management organisation CityWest Homes faces spending an average of £419,000 to buy back each flat lost previously under the policy, while refurbishment costs for each property are expected to reach around £36,000.
More than two million council homes across the country are thought to have been sold off under Right to Buy, which offers social tenants a discount on their property if they decide to purchase it.
Labour councillors at Westminster branded the policy 'madness' and questioned why funding was not being spent on building new flats instead.
Cllr Paul Dimoldenberg, leader of the Labour Group at Westminster Council, said: 'Spending over £20m of public money buying back properties that were sold for a fraction of that amount demonstrates the scale of the housing crisis in Westminster and the folly of selling off so many council properties without building any replacement council flats.
'Spending the £20m on buying back former council flats does not increase the housing stock in Westminster. Instead, the £20m should be spent on building new council flats on council-owned land so that we can both increase the number of homes and build new homes for those in housing need.'
Westminster said it was last year able to sell two high-cost empty properties for a combined £3m, using the proceeds to buy back two family sized homes and refurbish three six-person residences. The residual £610,000 left from the sale will also be used to provide a further family sized home.
The city council today affirmed its support for Right to Buy, which it claimed had helped millions of families get on the housing ladder.
Westminster's cabinet member for housing, Cllr Daniel Astaire, said: 'Managing our housing stock as assets while balancing the need for social housing is always going to cause conflict, especially in an area like Westminster where house prices are at a premium.
'At the moment we have an eight year waiting list for three bedroom homes, so in order to meet this pressure we dispose of high-value properties to reinvest in suitable homes for families.
'The investment by City West Homes in these properties reflects the pressure we have to house people in areas they want to live. We actively manage our property portfolio to maximise the number of households we can help in their time of need.
'Getting the best value for any asset, housing or otherwise, is of primary importance to us and when considering selling anything we make sure we get the appropriate market value.'
City West Homes was set up in April 2002 to manage Westminster City Council's 22,000 homes, representing a council controlled company solely owned by the London borough.