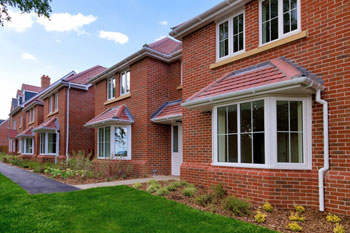 Local government leaders have welcomed a move to review the system for inspecting private sector housing.
The Local Government Association (LGA) says the proposed overhaul of the housing, health and safety rating code will help improve councils' ability to uphold standards in the private rented sector.
The HHSRS is used by local authorities to assess a range of potential hazards in rented properties such as damp, excess cold, electrical faults and fire.
But it had not been updated in several years and tenants, landlords and local authorities said it was complicated and inefficient.
Now the Government has announced it will 'improve, clarify and modernise' the system and will consider removing or combining any of the 29 hazards covered.
It will also improve guidance given to landlords and tenants.
LGA spokesman Martin Tett said he was pleased the Government had listened to the concerns of councils and the review would help them uphold standards in the sector.
But he added: 'Successful regulation of the private rented sector requires an up-to-date system for assessing standards, so it is disappointing that Government will not be reviewing and where necessary updating the statistical evidence that underpins the system, as this would better equip environmental health teams to protect tenants and support landlords.
'Moreover councils in England face an £8bn funding gap by 2025, which needs to be addressed in the spending review if councils are to be able to maintain a thriving private rented sector which fully protects tenants.'