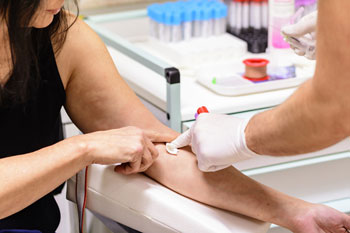 Local authority leaders have said they are 'pleased' with NHS England's decision to expand the trial of a drug that could 'significantly' reduce levels of HIV.
NHS England has announced that it will expand the PrEP Impact Trial to 26,000 by 2020 because of a high demand for the drug.
PrEP - or HIV Pre-exposure Prophylaxis - is a medicine for HIV negative people. It is taken before sex and can reduce the risk of acquiring HIV.
The impact trial will help to determine how many people need PrEP, how many will want to take it and for how long, before a full national rollout of the drug.
The trial initially had 13,000 participants who are at a high risk of HIV. However, NHS England has increased the number of places because demand for PrEP has 'significantly exceeded initial expert predictions'.
'The trial researchers have submitted a case for increasing trial places and NHS England will play its part in delivering on this recommendation by committing to fund additional places in line with existing funding arrangements,' said John Stewart, director of specialised commissioning at NHS England.
'This will help ensure the learning from the trial is robust enough to fully inform the planning of a national PrEP programme in partnership with local authorities for the future, as well as protecting more people from HIV right now.'
Responding to the news, Cllr Ian Hudspeth, chairman of the Local Government Association's Community Wellbeing Board, said: 'We are pleased that NHS England has decided to fund the expansion of this successful trial of PrEP, ahead of a planned national rollout as part of our united approach to defeat the spread of HIV.
'Councils have invested hundreds of millions of pounds in providing sexual health services since taking over responsibility for public health five years ago, and we firmly believe that PrEP could significantly reduce levels of HIV.'
'This needs to be further supported by reversing the £600m of public health cuts planned to 2020 as a matter of urgency, to build upon existing prevention measures while also ensuring that other sexual health services are not stretched too thinly to accommodate this extra capacity,' he added.