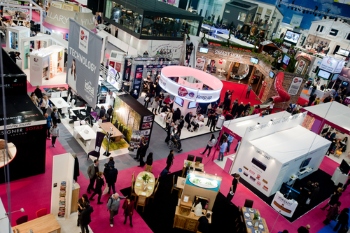 Local authorities have welcomed a new Government-backed insurance scheme designed to help the events industry recover from the impact of COVID-19.
The Government has partnered with Lloyd's to deliver the Live Events Reinsurance Scheme as part of the Plan for Jobs. The scheme will see the Government act as a 'reinsurer' – stepping in with a guarantee to make sure insurers can offer the products events companies need.
'The events sector supports hundreds of thousands of jobs across the country, and I know organisers are raring to go now that restrictions have been lifted,' said Chancellor of the Exchequer, Rishi Sunak
'But the lack of the right kind of insurance is proving a problem, so as the economy reopens I want to do everything I can to help events providers and small businesses plan with confidence right through to next year.
'We have some of the best events in the world here in the UK – from world-famous festivals to your local fair. With this new insurance scheme, everything from live music in Margate to business events in Birmingham can go ahead with confidence, providing a boost to the economy and protecting livelihoods through our Plan for Jobs.'
The live events sector is worth more than £70bn annually to the economy and supports more than 700,000 jobs, including small businesses and the self-employed.
Cllr Gerald Vernon-Jackson, chair of the Local Government Association's Culture, Tourism and Sport Board, described the move as 'incredibly positive'.
'This is an incredibly positive step in supporting our struggling events industry which has faced continuous uncertainty over the last 18 months,' he said.
'Events are a critical part of our cultural economy, providing thousands of people with jobs, supporting businesses and enhancing the cultural fabric of many communities. The LGA was pleased to add its voice to the calls for this scheme.
'Events require significant upfront investment of time, effort and resources and it is vital that we use all the tools at our disposal to help them restart safely. As we continue navigating our recovery from the pandemic it is likely that in a small number of cases, local COVID outbreaks or risks, may require short notice cancellations.
'In those circumstances, the insurance scheme will provide a lifeline for our events sector. We are pleased that Government has taken action and look forward to providing the necessary support.'
Image: pcruciatti / Shutterstock.com.