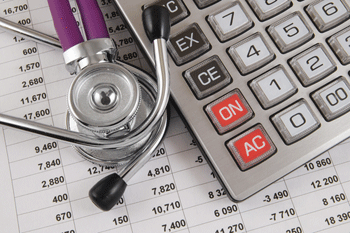 Cuts to public health budgets have made tackling sexually transmitted infections a 'significant challenge', warn local authority leaders.
New figures on sexually transmitted infections (STIs) in England have revealed that while there was no significant increase in STIs between 2016 and 2017, there was an increase in the the number of syphilis diagnoses.
Published by Public Health England (PHE), they showed that in 2017 there were 422,147 diagnoses of STIs, around the same number that was reported in 2016.
However, there were 7,137 diagnoses of syphilis reported which was a 20% increase on the previous year. There was also a 22% increase in gonorrhoea cases.
Cllr Izzi Seccombe, chairman of the Local Government Association's (LGA) Community Wellbeing Board, warned cuts to council public health budgets made it difficult for local authorities to tackle STIs.
PHE's report, for example, found between 2016 and 2017 there was an 8% decline in the number of chlamydia tests.
Most of this decrease in testing took place in sexual and reproductive health (SRH) services, where chlamydia testing has fallen by 61% since 2015.
PHE believes this is 'likely reflecting a reduction in service provision'.
'The worrying rise in chlamydia, gonorrhea and syphilis suggests that local services are stretched,' said Cllr Seccombe.
'Cuts to councils' public health budgets of £600m have made it a significant challenge to respond at the scale needed.
'There is no time for complacency. Unless greater recognition and funding is given to councils to invest in prevention services, a reversal in the encouraging and continuing fall in STIs is now a real risk.
'Health inequalities will remain and councils may be unable to respond effectively to unforeseen outbreaks.'