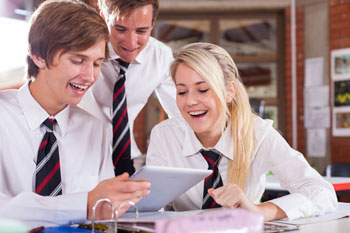 Local government leaders have welcomed the Government's proposed new youth charter, but insist that investment in local services is what young people 'want and need'.
The minister for sport and civil society, Mims Davies, yesterday announced that Whitehall was developing a new Youth Charter to 'set out a vision for young people over the next generation and beyond'.
The charter, according to Ms Davies, will give young people a voice on issues such as combating serious violence and knife crime, addressing mental and physical health challenges, and climate change.
'This is an important commitment to a generation for a generation,' she said.
'The Youth Charter will be a clear message to young people: we back them and are listening to them. We're determined to support young people in reaching their full potential. This charter will set out how.'
Nadhim Zahawi, children and families minister, commented: 'We're working together to raise the bar in the opportunities available to the next generation and help improve their outcomes.
'The Youth Charter reaffirms young people's place at the heart of policy, making sure their voices are heard on important issues that affect them, from decisions about the environment, the schools they attend, support for mental health, or how we tackle serious violence.'
Responding to the announcement, Cllr Anntoinette Bramble, chair of the Local Government Association's Children and Young People Board, said that councils were 'fully behind the Government's aspiration to support young people'.
However, she warned that investment in local services was necessary.
'If we really want to make a difference in young people's lives then we need to invest in the local services that they want and need,' she said.
'Investment in youth work training is a positive step towards making sure we have a well-qualified, highly skilled workforce, but councils have already had to reduce spending on local youth services from £652m in 2010/11 to £352m in 2017/18 as a result of Government funding cuts.'
'As a starting point, the Government should look to devolving some of the money spent on the National Citizen Service scheme to help reverse some of these cuts,' she added.