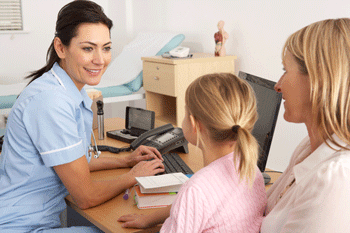 Local government leaders have criticised Theresa May for not offering extra money to struggling social care services as part of her £20bn NHS funding boost.
The prime minister announced over the weekend that the NHS in England will receive an extra £20bn a year by 2023 as a 70th 'birthday present'. Scotland will also receive £2bn of extra NHS funding.
Echoing the infamous £350m a week claim made by Vote Leave during the Brexit referendum, Mrs May said the cash injection would be funded by a 'Brexit dividend' and increased taxes.
The chair of the Health & Social Care Select Committee, Sarah Wollaston, described the idea of a Brexit dividend as 'tosh' and said it was 'sad' to see the Government using 'populist' arguments.
The Conservative MP also warned the new funds only covered NHS England and ignored the social care sector, which is facing a funding gap of at least £2bn by 2020.
'I welcome the uplift but this will not deliver as planned without attention to and uplifts for public health (prevention), social care, workforce training and capital/transformation budgets.' she wrote on Twitter.
3.4% average increase is for NHSEngland only. I welcome the uplift but this will not deliver as planned without attention to and uplifts for public health (prevention), social care, workforce training & capital/transformation budgets

— Sarah Wollaston MP (@sarahwollaston) June 17, 2018
Cllr Izzi Seccombe, chairman of the Local Government Association's (LGA) Community Wellbeing Board, said the lack of extra money for social care was 'disappointing'.
'This 70th birthday bonus is great for the NHS to allow it to continue its fantastic work, but hugely disappointing that government has not taken this timely opportunity to announce a similar funding boost for social care and prevention services,' she said.
'Without essential council services, which help people live healthy lives in their own homes and communities, the NHS cannot thrive and further rises in demand will see the A&E crisis spiral to an unresolvable, year-round problem.
'But the lack of funding for council services — especially for public health and adult social care, which are at breaking point — makes it ever harder to keep people out of hospital and to help those who have to be admitted to return home with the support they would wish for.'
Glen Garrod, president of the Association of Directors of Adult Social Services (ADASS), said the Government's plan to increase funding for the NHS while leaving out social care was similar to 'pouring water down a sink with no plug in.'
'There is sufficient evidence to be clear that investing in health care delivers only a partial solution to better meeting the health and social care needs of many people in society,' he said.
'If we want to truly transform lives and reduce the pressures on hospitals, we must invest in supporting people at home, in their communities. That is the job of social care alongside community and primary health services.'
Responding to Theresa May's announcement, Cllr David Williams, County Councils Network (CCN) spokesman for health and social care, said health and social care 'should not be viewed in isolation from each other.'
'Extra funding and system reform will complement each other, reducing unplanned and planned hospital admissions and lowering the social care cost burden for local authorities as well as improving residents' lives,' he said.
'The Government's forthcoming green paper provides the opportunity to give social care the parity with the NHS that the system needs; whilst the Spending Review offers government the platform to invest in local care services.'