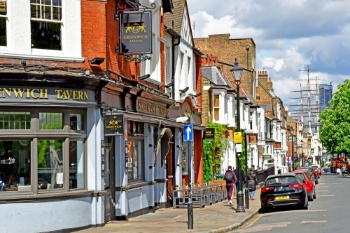 Greenwich Council has refused to disclose why it has handed out a £7m contract without a competitive tender and has blocked scrutiny of the move.
In a formal notice, the authority cited 'unforeseen circumstances' behind its decision to roll over its highways term maintenance contract with JB Riney for a further year.
However, Greenwich refused to say what those circumstances were. Highways understands that the council has also blocked the decision from being 'called in' by the relevant scrutiny committee.
The local authority has published a Voluntary ex ante transparency (VEAT) notice disclosing the award of the contract to JB Riney for 12 months under a process described as 'negotiated without a prior call for competition'.
It said this reflected 'extreme urgency brought about by events unforeseeable for the contracting authority'.
By way of explanation, the VEAT notice stated that its highways maintenance term contract was competitively tendered for and ended on 31st March 2022, but that due to 'unforeseen events that occurred prior to the end of the contract, a competitive tender exercise could not be organised'.
It added that the short-term contract is required in order for the council to have a highways term contractor in place to fulfil its statutory duties under the Highways Act 1980 and to allow for a new competitive tender exercise to be organised.
It adds: 'The new procurement exercise to replace this current contract awarded under this VEAT will be launched this year.'
The council awarded the previous contract to Riney in 2013, when it was set to commence in April 2014 and run for five years with three possible extensions of a year at a time.
This article originally appeared on Highways.