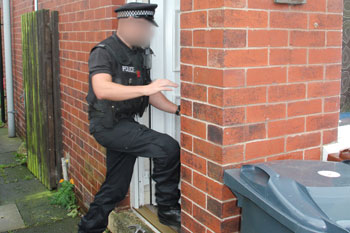 Oldham has become the first to use new anti-social behaviour powers to evict tenants from a property.
The council, Greater Manchester Police and First Choice Homes Oldham have used the new measures to close a property in Roundthorn for three months following complaints it was used as a drugs den.
Anyone entering the property will be arrested by the police for breaching the order.
Cllr Barbara Brownridge, the council's cabinet member for neighbourhoods and co-operatives said: 'This action is the first of its kind in the borough and we understand one of the first in the country.
'These fresh powers have ensured swift co-operative action to protect our communities. We hope this tough action to scourge out anti-social behaviour delivers a hard-hitting message to those who illegally take drugs and cause a nuisance to other residents.
The new powers give victims a say on how problems in the community should be tackled, with Criminal Behaviour Orders replacing Antisocial Behaviour Orders (ASBOs).