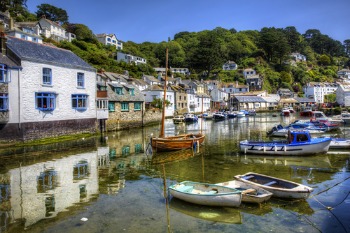 A new plan to help protect and promote the Cornish language has been approved by Cornwall Council.
It outlines measures to promote awareness of the Cornish language with other public bodies and government departments, and it sets out how the council will incorporate the use of Cornish in its own polices, practices and services.
According to the new plan, Cornish will be used in communications and official publications, and council staff will be provided with cultural and language awareness training.
These will be delivered within existing approved budgets.
Introducing the draft Cornish Language Plan, Cllr Julian German, the council's cabinet member for economy and culture, said: 'Cornish is a unique cultural asset which underpins the distinctiveness of Cornwall and has an important part to play in the cultural, economic and social life of the region.'
Warning against sensationalist reports in the media, Cllr German emphasised: 'We are certainly not proposing to spend the current annual budget of £150,000 on making all Cornwall Council staff speak Cornish.
'Our aim is to encourage reception staff in Council buildings and in our contact centre to learn a few basic phrases so they can greet visitors in Cornish. This will be done by the members of the Cornish language office using existing resources so the only cost will be that of staff time.
'We are also not intending to replace all our signs with Cornish signs overnight, as has been suggested by some. We already have a policy to replace old and worn out signs with bilingual signs where appropriate and this will continue.'
Cornish is identified under Part 11 of the European Charter for Regional or Minority Languages, which sets out a number of requirements for the Government to protect and promote the language.