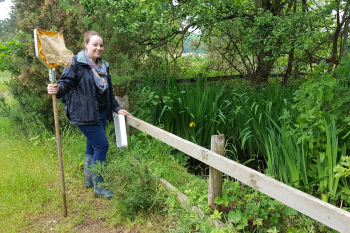 The country's first ever newt officer has been chosen by Central Bedfordshire Council to help protect great crested newts from developments.
The officer, Indea Chawk, will work alongside the council and six other nearby authorities to ensure they meet their legal obligations to protect and conserve great crested newts.
Councillor Nigel Young, executive member for regeneration at Central Bedfordshire Council, said: 'The council takes its responsibilities to conservation very seriously. Great crested newts are protected under both UK and European legislation.
'Surveys show that there is a healthy population here in Central Bedfordshire, so it's great that we have the first ever Newt Officer based alongside our officers, to help developers and builders meet their legal obligations to this important species of wildlife.'