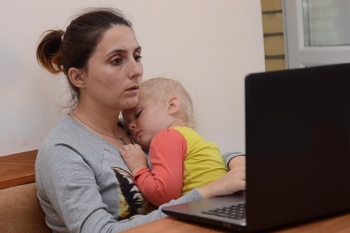 Lancashire County Council has launched an investigation after vulnerable families were given faulty vouchers meant to buy food and pay bills.
The council has apologised after families were unable to redeem the vouchers because the codes did not work.
A statement from the council said: 'This appears to be the result of an administrative error which we are currently investigating.
'We are so sorry this has happened. It isn't acceptable that people who have been promised these vouchers have then been unable to access them - and we want to fix it as quickly as possible.'
The vouchers were issued under the COVID Winter Grant Scheme and the council said it would be sending out the correct code to those families affected.