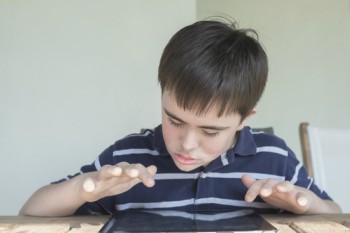 Richmond council has acknowledged that there were 'significant failings' in its provision of special educational needs and disability services after a critical Ombudsman report.
The Local Government and Social Care Ombudsman (LGSCO) has criticised the council's children's service provider, Achieving for Children, for not effectively supporting children with Special Educational Needs and Disabilities (SEND).
The Ombudsman warned of 'systemic failures' between the council and its provider which came to light during an investigation that uncovered evidence of children missing out on support and education in three separate cases.
The investigation found that documents in case files were often named or filed incorrectly. It also learnt that the council had three separate IT systems for managing information.
In one of the cases, the Ombudsman's investigation was only able to discover what had happened because the family had kept thorough records.
'The three cases highlighted in my report give rise to serious concerns that there may be systemic failures within the processes operated by the London Borough of Richmond and Achieving for Children,' said Michael King, the Local Government and Social Care Ombudsman.
'I have published this report in part because other families may very well be affected by issues similar to those I have raised.
'I have now asked the council to undertake a full audit of its education provision and report back to me about what it finds. If the council finds other children have been affected, it should take steps to ensure they do not miss out on the services they are entitled to receive by law.'
Ian Dodds, director of children's services for Richmond Council, said that the 2014 SEND Reforms had been 'an enormous challenge for all local councils', particularly in the context of cuts and increasing demand.
The 2014 SEND Reforms meant that councils have been required to extend provision from birth to 25 years of age, which has squeezed already overstretched council budgets.
'The LGSCO report is accepted in full and clearly shows that there were significant failings for some children and young people between 2016 and 2017,' Cllr Dodds said.
'This does not reflect what I want to see in place for every child and young person.
'It does show that Richmond Council and Achieving for Children were slow to recognise the increased demands of the 2014 Act and our sincerest apologies have been extended to the families of the children and young people the Ombudsman has reported on.'
'Since the period of the Ombudsman's investigations, much has been achieved and significant investment has been made locally,' he added.